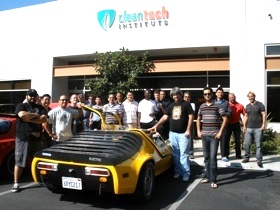 The Certified Electric Vehicle Techncian Class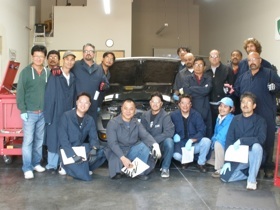 CEVT team with an electric Porsche 944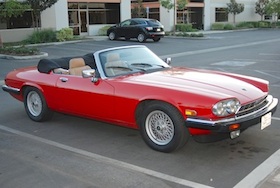 Electric Jaguar XJS at the Cleantech Institute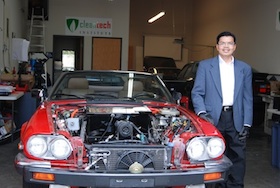 Electric Jaguar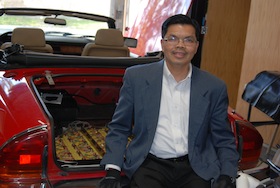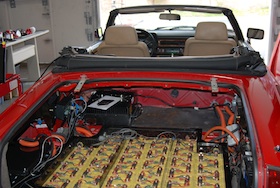 Electric Jaguar- Lithium Ion battery pack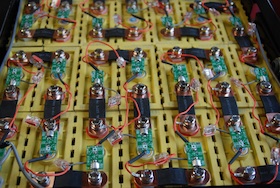 Lithium Ion battery pack with Battery Management System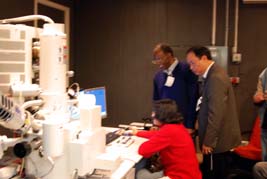 CNCP students visited the Scanning Electron Microscope Lab at NASA Ames Research Center
CPVS Students of the Certified Photovoltaic Systems Speciialist (CPVS) instlalled a solar system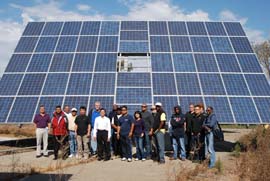 CPVS Group visited a solar farm in Richmond, CA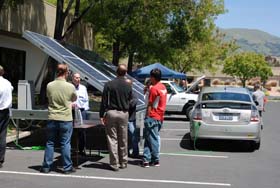 Clean Tech Institute showcase photovoltaic and electric car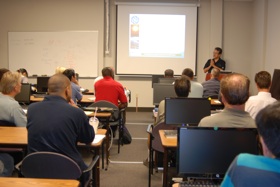 CEVT Lecture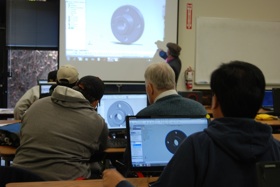 Electric Vehicle Technology students are designing parts with SolidWorks Computer Aided Design software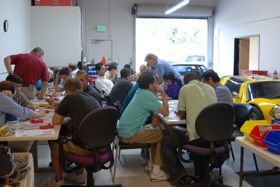 Cerfified Electric Vehicle Techncian Training Workshop
Cerfified Electric Vehicle Techncian Training Workshp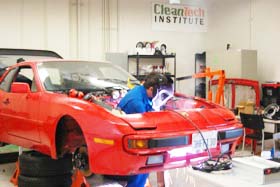 A Clean Tech Institute technician is welding a motor mount for Electric Motor onto the Porshe 944
CEVT students are installing electric motor to Porsche 944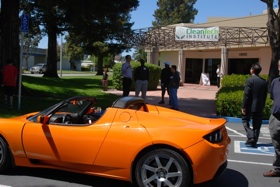 Tesla electric car showed case at Clean Tech Institute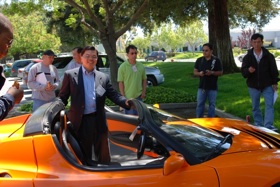 Lloyd Tran and Tesla Electric Car at Clean Tech Institute
Clean Tech Institute is a leading research, consulting and training organization in emerging clean & renewable energy industry.
Cleantech Institute Research Group is located at NASA Ames Research Center, in Moffett Field, California. Our consulting offices and training centers are located in major regions throughout California.
Research Projects: on advanced renewable energy projects
Consulting Services: on advanced electric vehicle technologies
Training Services: Certified Electric Vehicle Technician training program
Clean Tech Institute Research presently focuses on some advanced renewable energy projects:
* Vehicle-to-Grid Integration
* Lithium Air Battery
* Wireless Charging Systems for Electric Vehicles
The research projects are being conducted with collaboration with our partners at NASA Ames Research Center in Moffett Field, California.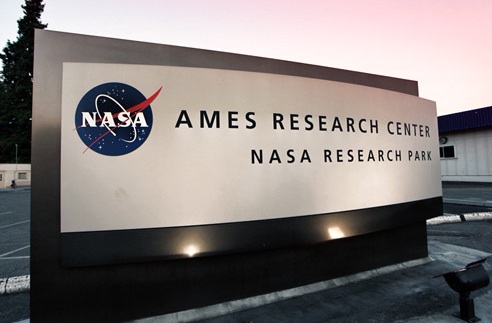 VEHICLE-TO-GRID INTEGRATION TECHNOLOGY
The California power grid was built on century-old technology to transmit electricity from large, remote power plants within California or from other states across long distances to the cities and towns. Vehicle electrification presents an attractive business opportunity, through charging strategies and aggregation, to contribute to the reliable management of the power grid, without impacting consumer driving habits. However, the development and deployment of vehicle-to-grid (V-2-G) has encountered many challenges and barriers including the following: the technology of V-2-G has not been proven; the business proposition is not well established, V-2-G enabling policies must be defined and implemented; and technical standards and specifications must be developed and coordinated.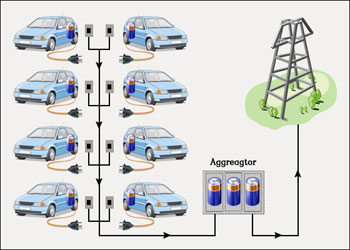 This project aims to fund the development and deployment of an intelligent, scalable software system, known as Smart EV-Grid Stationtm, a hub of communication interfaces that allow utilities to send dispatch signals to PEVs in "real time" to optimize the charging and discharging of PEV battery packs depending on local power conditions. Smart EV-Grid Stationtm  is a turn-key system that will be compliant with PCUC Rule 21, IEEE 2030.5 and SEP2 open standards and other international standards. The EV-Grid Station™ enables the electrical energy to flow from the battery pack in an electric vehicle to the grid via an energy storage system acting as an energy buffer for the EV driver to "sell" the energy stored in the electric vehicle to the grid, on a needed basis.
LITHIUM AIR BATTERY TECHNOLOGY
Our research team lead by our director Lloyd L. Tran is currently developing Lithium Air Technology that can potentially provides 10 times more energy density than the lithium ion battery technologies. The newly developed Lithium Air Technology will be used to power an AMPTRAN electric car that will go for 400-500 miles between charges. The Lithium Air Battery technology developed by Lloyd Tran is based on proprietary Nanocomposite Technologies.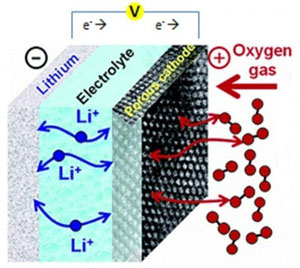 WIRELESS CHARGING SYSTEM for ELECTRIC VEHICLES:
Electric vehicle charging technology can be divided into two methods: conductive way using an electrical wire and wireless charging. Up to the present time, conductive charging technologies have complex issues related to a physical wire plugging to an electric outlet, charging time frame and safety concern.
Our research team has developed a wireless fast charging system that is capable of charging an electric vehicle while it is stationery or it is moving. The CTI wireless charging system is safe, fast, and with expected efficiency exceeding 90%
The wireless charging system will replace the conductive way, in a similar manner that the wireless telephone communication has drastically replaced the copper wire network that was in existence over the past century.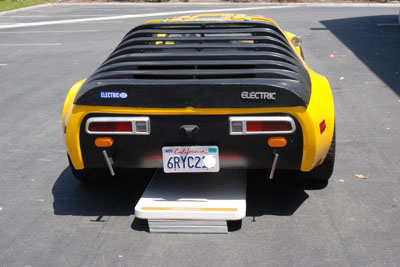 AMPTRAN Electric Car with a wireless charging system
BUILDING A DC FAST CHARGING INFRASTRUCTURE IN CALIFORNIA
Download: Presentation on California Corridor EV Fast Charging Infrastructure

EV Centers of America is building a network of DC fast chargers, enabling electric vehicle to travel an extended distance from Sacramento to San Diego, a journey of more than 500 miles connecting many major cities from Northern to Southern California.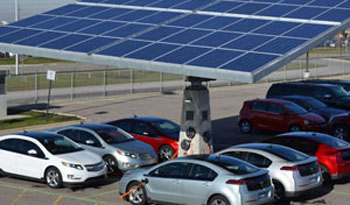 The fast chargers are 480 V DC enables all electric vehicles that equipped with a high current on board chargers to get as much as 20 kW-h electrical energy over 30 minutes, or 80% of its maximum energy storage or about 70 miles of travel. The fast charging infrastructure along the freeway corridors remove the key barrier of range limitation for the deployment of electric vehicles.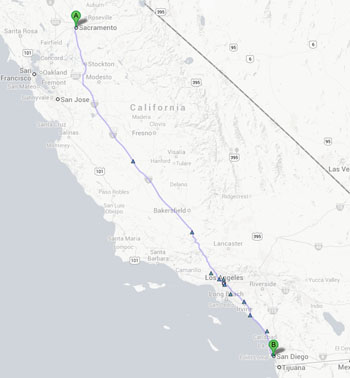 The Clean Tech Institute is the first Approved and Eligible Training Provider by the State of California for the following training programs:
The Clean Tech Institute's Programs offer several key advantages:
In depth and comprehensive training program
Provides relevant knowledge and hands-on skills needed by employers
Taught by subject experts from academia & industry
The Institute has a network of clean tech manufacturers & potential employers
Career Advising Support
Internship Opportunities
TUITIONS:
Tuitions for the certificate programs are funded by the US Department of Labor Trade Adjustment Act, WIA and/or California Energy Commission.
Video presentation on the Career and Business Opportunities of Electric Car Industry:
HOW TO CONTACT US:
TELEPHONE: 800-567-8184
FAX: 877-836-6266
Email: info@cleantechinstitute.org
For more information, please contact us