UPCOMING EVENTS: to be announced
________________________________________________
PAST EVENTS:
ELECTRIC VEHICLE FORUM 2012
April 20, 2012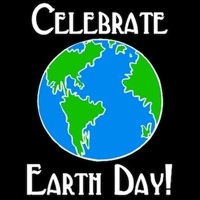 The Electric Vehicle Forum 2012 was held on Friday April 20, 2012 at the South Coast Air Quality Management District, Diamond Bar, California.
Venue: 21865 Copley Drive, Diamond Bar, CA 91765
Time: 9:00 AM to 4:30 PM
FINAL AGENDA is now posted online
The event will be held on the weekend of the Earth Day to celebrate the worldwide effort to create awareness as well as to call for actions to protect the environment and to make the world a better place for this and the future generation.

EVF2012 is a great networking opportunity for stakeholders and the general public to discuss the challenges and opportunities in electric vehicle industry, exploring options in solving the pollution problems caused by the mass deployment of fossil fuels with the internal combustion engines, while helping California to meet with the Zero Emission Regulation under AB32.
(click here to download a PDF version)
(please refresh your Internet browser for updated agenda)
Time

Topics

9:00 AM -9:15 AM

Pledge of Allegiance

Welcome Remarks- Mayor Ling-Ling Chang of the City of Diamond Bar

9:15 AM -9:30 AM

INTRODUCTION: "The State of the Industry: Challenges and Opportunities in the EV Industry"- Lloyd L. Tran Director of Cleantech Institute



9:30 AM- 10:00 AM

THE VISION: Keynote Speech

? Mayor Michael A. Cacciotti, City of South Pasadena, Member of the Governing Board, AQMD

? Mayor Ling-Ling Chang, City of Diamond Bar

? Mayor Carol Warren, Mayor Pro Tem David Shawver, City of Stanton



10:00 AM-11:00 AM

THE ELECTRIC VEHICLES:

? Thomas Hausch, Senior VP, Coda Automotive, Inc.

? David B. Peterson, Nissan North America, Inc.


? Michael Simon CEO, Transpower, Inc.



11:00 AM-11:15 AM

Coffee Breaks



11:15 AM- 12:15 PM

PANEL DISCUSSION: EV Technology and Deployment

Moderated by Paul Scott, Co-Founder of Plug-in America

? Wally Rippel, CTO, AC Propulsion, Inc.
? Desmond Wheatley, CEO, Envision Solar International
? Marvin Moon, Los Angeles Department of Water & Power
? David Almeida- Plug-in Program Manager-California Center for Sustainable Energy
? John Mikulin, Environmental Protection Specialist, Clean Energy & Climate Change Office, US Environmental Protection Agency (Via Video Conference)




12:15 PM-1:15 PM

Lunch at the AQMD Cafeteria



12:00 PM-3:00 PM

SHOWCASING of ELECTRIC VEHICLES


Nissan Leaf, GM Volt, Coda, Tesla, and a number of electric vehicles will be on display at the Forum




1:30 PM- 2:00 PM

THE BATTERY: Nano Lithium Air Battery: a Game Changer

by Lloyd L. Tran, Director of Cleantech Institute, Chairman of AmpTran Motor Corporation


2:00 PM -3:00 PM

E-MOBILITY CITY TASK FORCE: Panel Discussion

Moderated by Michael Boelm, Partner, Haig & Barrett

? Paul Glenney, Aerovironment
? Judi Masuda, Transportation Demand Program Manager- City of Santa Monica
? Edward Kellogg, Southern California Edison
? Richard Teebay, LA County
? Kevin Maggay, Port of LA
? Jeff Joyner, LAEDC E-Mobility Task Force




3:00 PM-3:15 PM

Coffee Breaks



3:15 PM-4:15 PM

EV CONVERSION & EDUCATION: Panel Discussion:

Moderated by Les Hamasaki, Executive Director, US Green Vehicles Council
? Eileen Wenger Tutt, Executive Director, California Electric Transportation Coalition
? Wilfred Marshall, the US Department of Commerce
? Hal Walker, President, A-Man Group
? Linda Nicholes, Co-founder, Plug-in America
? Gregory Abbott, Left Coast Electric, Inc.



4:15 PM-4:30 PM

Meeting Conclusion



4:30 PM

Meeting adjourned
For more information, please visit our sponsorship pages, or contact our Sponsorship Manager at 800-567-8184.
EVENT MANAGEMENT
The Electric Vehicle Forum is organized by the Cleantech Institute and the Electric Vehicle Association of Southern California.
[EV Form Sponsorship] [Speaker Form] [Home page] [Registration]